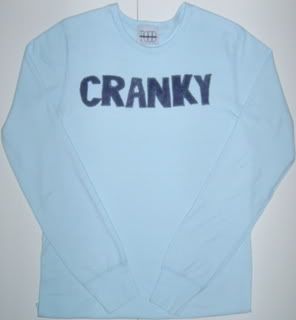 You'd better thank Duane for tagging me as it means I will not be writing about how fed-up, slack, lazy, stupid, undisciplined, fat, unmotivated, sore, disorganised, unpleasant, whiny and cranky I am feeling today. A lucky escape for you.

Jobs I've Held
Gym attendant; Tutor; Pool lifeguard; Personal carer; ESL teacher; Training officer; OH&S consultant

Movies I Can Watch Over & Over
The Wizard of Oz
Fred and Ginger movies - so suave, so graceful, so beautifully dressed!
Jackie Chan movies - so strong, so acrobatic, so fast!
Rocky Horror Picture Show
The Full Monty

My Guilty Pleasures
Blogging
Ebay
red wine
driving my car vvvvvvvvrrrrrroooooooooooooommmmmmmm!
I was going to say shoes but I don't feel guilty about them

Places I have lived (in order)
Melton, Victoria; Ballarat, Victoria; Melbourne, Victoria; Japan; Melbourne again

Shows I Enjoy
Spicks and Specks; Top Gear; Dr Who; Torchwood

Places I Have Been on Holiday
Broome; Darwin; Japan; Cook Islands; Canada; Italy; Vanuatu

Favorite Foods
Pad Thai; fried kwa cheo; Prawns; lasagne; rare steak

Websites I Visit Daily
Google reader – to check up on my friends; theage.com.au; abc.net.au

Body Parts I Have Injured
Ankle; Hip

Awards I've Won
Humanities Dux at high school…I guess I peaked at 18……

Nicknames You've Been Called
Punk; Podge; Muscles; personal Spousal Unit nicknames that would make you sick so I will give them a miss

Pick 5 Other Bloggers
Wes; Lisa; Dante; Morsey; Jeanne

I'll just go and eat half a bag of marshmallows now so I will feel a bit ill. Hang on, already done that. Hmmph.
More anon, grumblers!