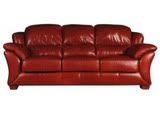 ooh aren't I just sooo funny?
Plan FTF
is going interestingly well – "feeling the feelings' seems to be 'unblocking'
(ewww! airy fairy psychobabble! eeewwwww!)
lots of things. Tired angry scared things, wafting off to the universe and leaving me the better for their absence. Overall I'm just feeling happier and more calm. If I practice hard, who knows, maybe it will last.
I'm noticing particular times I think about a nice glass of red wine – organising Noddie's bath and dinner (hunger, frantic-ness); after she's been put to bed (phew…); when I sit down to work on the bastard thesis (freakout!). Recognising they are just feelings, not imperatives, makes it easier to do something else instead.
Blog-divas
Mary
and
Lisa
have made lists of 10 things that they are grateful for/ happy about - Mary is actually doing a list every day for the next 14 days, so she'll have one for each mile of her
Ironman
on August 26th! Tell you what, why don't you nip over there and tell her she's a legend? I'll wait here.
Back now? Hi again!
10 things for which I am grateful.
1. It's getting light in the morning by the time I get home from the pool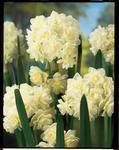 2. The jonquils are out – which means it's nearly SPRING!
3. My
new
togs
.
4. The woman who wears her pjs to the pool every morning (and doesn't appear to bring any other clothes – does she wear them home as well? In daylight?)
5. Finally seeing some coherence in my thesis.
6. You - my supportive and thoughtful blog friends.
7. If you mix
Velish
into pasta sauce your 3yo will suck it up like a
super-sopper
and ask for more. Mwahahaha!
8. My car heater on these lovely clear – but frosty – mornings.
9. The new
desk-tidy
in my study. Mmmmmmmmm…tidy……….and mine is blue.
10. Thinking about the souvlaki I am going to have for lunch.
Now, why don't you have a go?
More anon, accomplices!