Last night I heaved myself from the couch o'sloth and the World Champs to go and bring in the washing because rain was forecast - and walked out into a fairytale.

The plum blossoms were ghostly against the clear dark sky.
J had mown the lawn and its scent mingled with the perfume of the lavender hedge.
The pond trickled a happy background to the sounds of the night street.

The moon was out.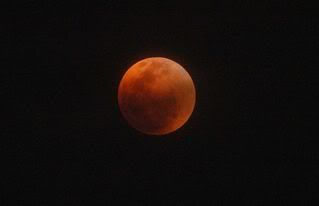 I've never seen anything like it.