So.....I wrote all this maundering navel-gazing shite about how I've changed since I was 30, have become a better person (most of the time) and like myself a lot more and really feel "good enough" now etc etc bla bla bla
Then my computer ate it. This was obviously the universe telling me to stop being such a half-back flanker, time to let it go now....
So give thanks to the five elephants holding up the world that you are spared more faux-ironic pretending-not-to-be-wallowing-in-self-pity-but-actually-seeking-"it's ok you're not really so old "-type-sympathy rabbiting on.
Then I realised that life is not complete without something making me feel faintly ill with trepidation, so I am doing this swim on Feb 25th.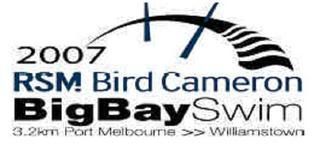 I will do pretty much anything for fish and chips LOL.

Has there been nothing but tilting at windmills and lamenting lost youth at chez LBTEPA? Not at all!
I have a VERY IMPORTANT ANNOUNCEMENT TO ALL WOMEN who wish that a personal stylist would just bring them clothes that look good so that they, that is, we, if you follow me, don't have to go shopping and feel confused and sad about spending money on something that looks awful, or at least not as good as we'd hoped.(Short pause while LBTEPA is dragged away by the grammar police for a beating)
Since I read Trinny and Susannah's book What You Wear Can Change Your Life and worked out what colours and shapes actually suit me I have thrown out a third of my clothes and bought about three tops and suddenly everything goes together! I have had compliments from the fashion mavens at work, as well as from people who actually like me! It's the best fun I've had for ages! The Spousal Unit is also extremely pleased *wink*
More anon, fashionistas!