Well, a couple of you did so here it is....the LBTEPA manifesto.
I wrote this after several friends talked about how they are feeling tired, torn, overwhelmed, unsatisfied…. not unhappy as such, and courageously counting their blessings, but not happy. They each commented that my life is so 'balanced' - I nearly laughed, then felt bad that they are comparing themselves to something they have obviously misinterpreted! Moi? Balanced? Come orrrrrn, you all know I struggle and bitch and moan and wallow and despair of my faults and my pathetic efforts at improvement and of my dreams coming true as much as anyone else.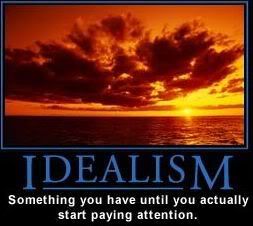 But then I thought a bit more.
The key to this 'balance' is that I know why I do most things.
I try to live a principle-centred life. When I go crook at Noddie or J, I always fight fair. I know what problem I'm trying to solve so I don't (usually) feel guilty. I don't say yes when I mean no, and sorry is not the hardest word. I'd usually rather be kind than be right.
I have stated, ordered life priorities, which help me work through those 'what to do? What to do?' situations. At the moment they are
1. Family. 2. Study. 3. Health. 4. Work.
For example, I could have arranged for Noddie to have an extra day a week in childcare so I could cram in more uni work and get my thesis done without requiring an extension. No. Noddie will be at kinder next year, and school after that and she won't be my little girl any more. I'm not sacrificing these precious days together because uni made a mess of things, even if it does mean I take an extra year to qualify. I'm angry, but not confused. Thoreau wrote that the cost of a thing is the amount of life you have to expend to get it and I think that's true.
Clear priorities help me stand my ground with J about his domestic habits. Washing and putting away clothes, cooking and doing dishes is looking after my family. Picking up dirty dishes or clothes or newspapers is NOT!
This year I'll sacrifice a workout for a library session if I need to – and try harder to organise myself so I don't have to next time. See where I'm going with this? It makes it easier to do the things I want, too – if I've fulfilled my obligations to my family I have no (ok, only a few, ok, not too many) qualms about taking time for myself. Having a big picture of my life means I can be kind to myself after one of my frequent stuff ups. I never have to ask myself did I try hard enough? because I know that I always try my (often poor) best.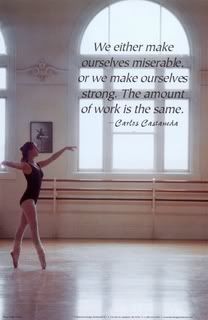 J and I have discussed the values we want our family to have, so a lot of my choices are about leading us toward them – setting an example of fitness and discipline means I take the time to work out, enter us into family fun runs/walks, and chivvy Noddie and J out the door on morning walks because he needs the exercise. Valuing education and endeavour means I take the time to study. Having a peaceful home as a priority led to my choosing to work part-time and to J putting some of his hobbies on hold so we're not rushing all the time. Helping each other be the best we can be means we try and make sure everyone gets to do the things we really want to. I want Noddie to see life as an adventure so I make sure she has them, even if it's just a walk to the creek or a train ride.
J and I review our major goals twice a year. It probably sounds all lame and idealistic, but knowing where I want to go means I can keep correcting my direction. If I have a plan I can change it; if I don't, I'm just drifting.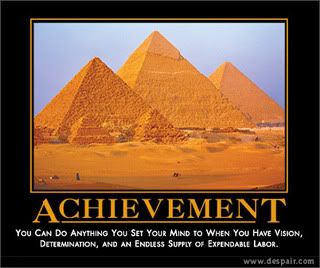 This might sound a bit Captain Obvious, but it took me a long time to learn that I am allowed to want what
I
want. I am allowed – please note I did not say
entitled
- to want a happy marriage, a well brought up child, a fulfilling career, an inviting home, a financial plan, a marathon (and more), travel….. big dreams, big adventures! Believing it's ok to want all these things means I don't have to have them all at once. There will be a right time for all of them if I keep moving toward them and don't give up.
And if what I want is ok, then quite likely
I
am ok!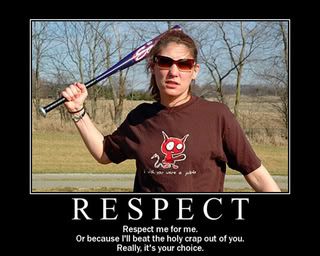 My dear mother told me that happiness is the sum of small joys - training yourself to deliberately, actively enjoy the funny little things. Did I tell you Noddie calls the classical music station on her radio 'surprise dancing music'? I start every swim with a huge splash and a play in the bubbles. It pleases me every single time I do it, and
I'm allowed
. I wear lipstick and earrings and cool shoes
because I like them
.
Martin Seligman
thinks happiness is about savouring, mindfulness and developing your strengths and virtues. I may have to form a fan club! After I lose 10kgs, get fit again and knock off the grog of course.
Books that have changed my life:
Stephen Covey's
"Seven habits of highly effective people" and "Seven habits of highly effective families" about principle-centred living.
Barbara Sher's
"Wishcraft" and "I could do anything if only I knew what it was" are about discovering the essential things that make you happy, and how you can get them. How to ignore all the "I shouldn't/I can't because..." and climb over all the 'too hards' and 'not practicals'. They remind me that sadness and fear and complaining are acceptable
and essential
parts of going after big dreams. Stiff upper lips are for people with no imagination. These books help me fit my secret 'big life' into my little suburban existence.
That's enough for now. I'm sure I'll have to come back to this post to remind myself, but this is how I try to live.
Of course it could all be about justifying doing exactly as I please. Who can tell?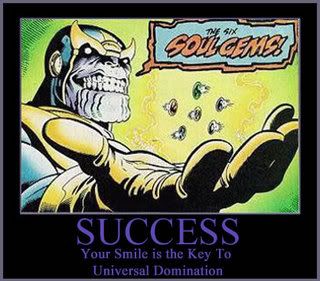 Now it's your turn to write down how you like to live. Consider yourself tagged.
More anon, visionaries!