Mum and I went a bit mental last winter in the feathers yarn section of Spotlight and this is what happened.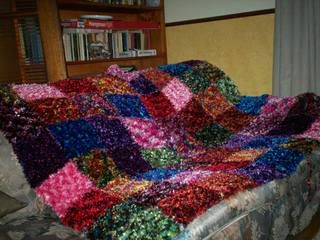 As always, I took the "why make it small and tasteful when you can make it
BIG and LAIRY
?" approach. But mmmmm it's so cosy....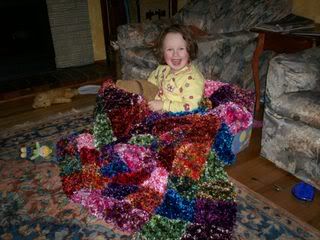 In other riveting news, I discovered that my thumb drive is washable!
Yes, this immobility thing is getting a bit old....
So why do I seem utterly incapable of getting to grips with my thesis?
Sigh....