The surgeon is happy because the scar/swelling etc is all looking 'beautiful' (hmmm wonder what Mrs Surgeon looks like). It's kind of diagonally under the ankle bone - not where I thought it was, and a bit bigger than I expected.
I'm happy because my new fibreglass cast is much more solid, snug, and comfortable than the plaster. 5 more weeks, then when I return to see the surgeon I have to bring a shoe to wear home.
*And Jenny, I'm going to wear these.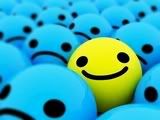 Honestly
Jeanne
, I have barely moved this week. It's not far from the couch to the kettle.